SUP ATX Paddleboard | Model: Rebel | Color: Matte White | Length: 12'6" | FREE SHIPPING!
The SUP ATX Rebel isn't about to be told what it can and cannot do. This board is equipped with a displacement hull for superior glide and additional volume to accommodate up to 400 lbs. on deck. These attributes combine to make the Rebel the most versatile board in the SUP ATX lineup. Featuring foredeck tie-downs,a patented LIFTSUP handle, and a sanded Matte White finish make this board a one of a kind. FREE SHIPPING in 48 US Continental States!

Length: 12'6"
Board Width: 30 inches
Board Thickness: 5.25 inches
Volume: 265.50 liters
Board Weight: 33 lbs.
Construction: Molded EPS Technology
Glassing: US Resin Research Epoxy | US Hexcel Fiberglass |Top-3x6oz –Bottom-2x6oz
Deck Traction: EVA memory foam
Fin Setup: Single 10" Removable Fin
Other Features: Leash Loop,LIFTSUP Carry Handle, Foredeck tie-downs
FREE SHIPPING Continental US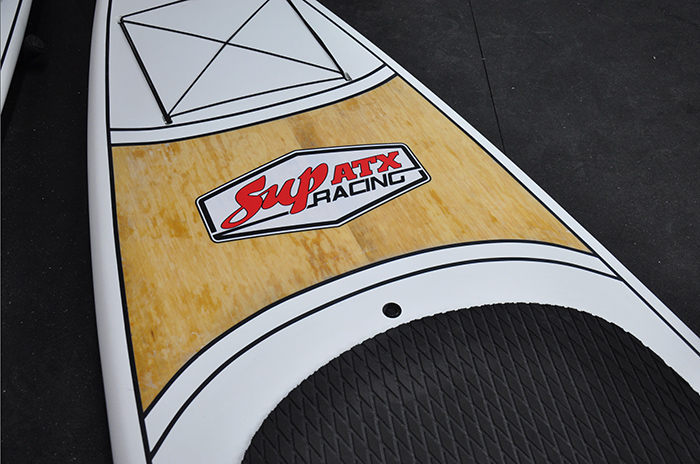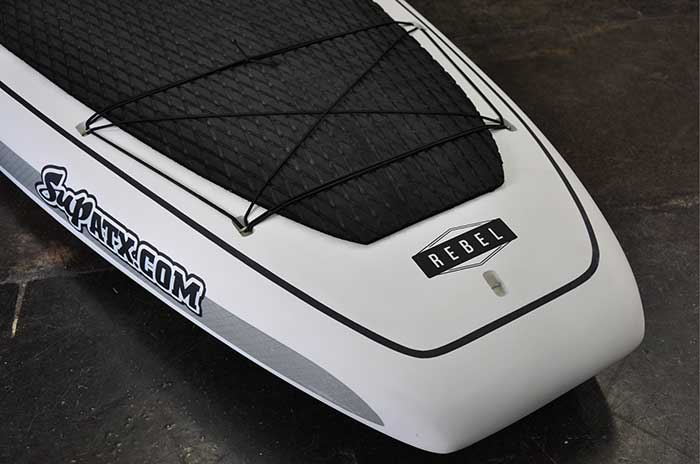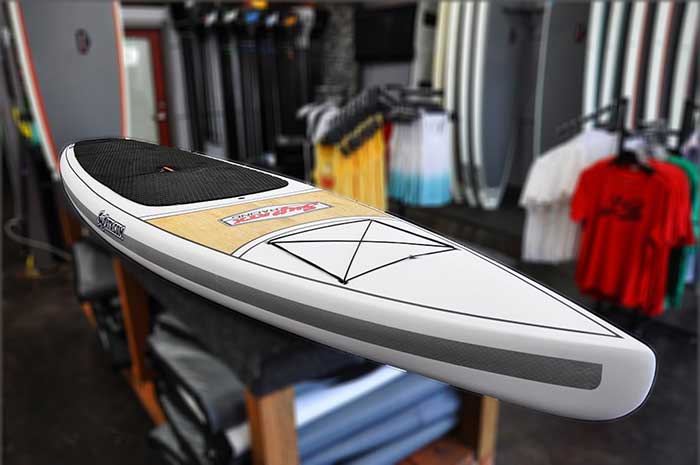 Nick Matzorkis on the SUP ATX Rebel excursion paddle board. from SUP ATX on Vimeo.