Lahui Kai Paddleboard | Model: Manta | Length: 12'6" x 28" | FREE SHIPPING!
The board that has finished in the top 5 at the Battle of the paddle every year since it's introduction, the Manta is the product of collaboration between champion paddler and coach Mick Di Betta and legendary Australian shaper Dick Van Strallen. This 12'6 features an optimal balance of speed and stability that works equally well in downwind, rough and flat-water conditions. Single-concave and nose-vee simultaneously split the water and provide lift, allowing the board to surf its own wake. Chimed rails narrow the water line and increase glide without sacrificing stability. Built with Lahui Kai's triple carbon fiber construction for minimal weight and ultimate stiffness and durability! - The Manta is the current favorite of the Lahui Kai Team and perfect choice for the intermediate to advanced paddler looking to take their love of the sport to the next level.
Length: 12'6"
Board Width: 28 inches
Board Thickness: 5.5 inches
Volume: 265 liters
Board Weight: 26 lbs.
Construction: CNC
Glassing: US Resin Research Epoxy | 3xCarbon Fiber Construction |Top-3x6oz –Bottom-2x6oz
Deck Traction: EVA memory foam
Fin Setup: Single 10" Removable Fin
Other Features: Leash Loop,LIFTSUP Carry Handle, Foredeck tie-downs
FREE SHIPPING Continental US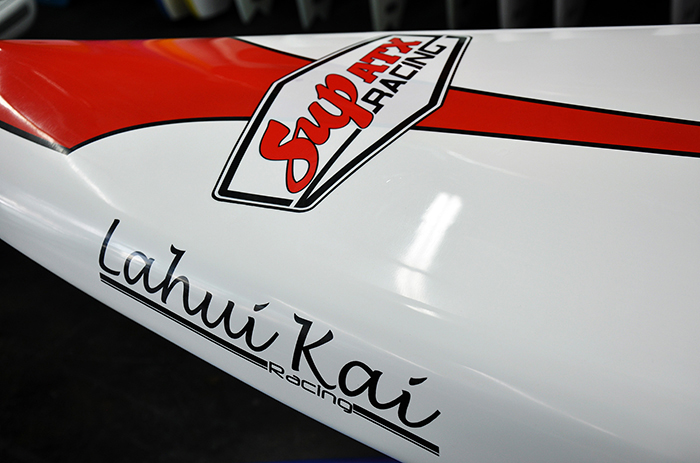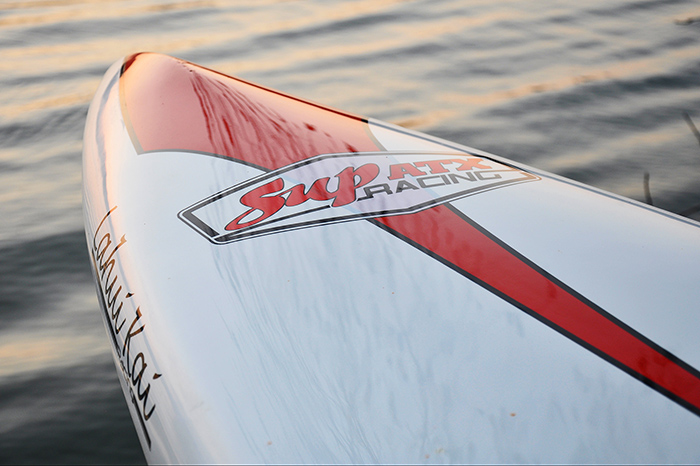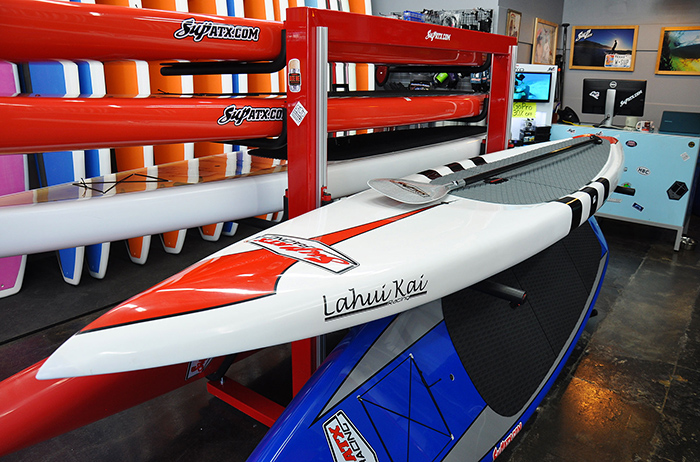 SUP ATX "Manta" - Queensland, Australia from SUP ATX on Vimeo.